Serving The MidWest For Over 30 Years
1994 Became Sterling Representative
1996 Began focus on products for schools
1997 Began as a Renewaire ERV Representative
Who We Are
For over 30 years we've provided expert guidance and quality products for specialty HVAC needs. Starting off as a local distributor, and eventually expanding into a leading supplier of HVAC equipment, we've always kept one thing at the core of our business — our customers. So if you are in need of a specialty HVAC solution, we can help you get the job done right.
Contact Us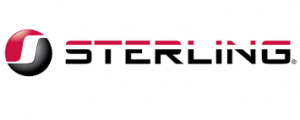 Sterling Hydronic Products
Hydronic Heating Equipment, Finned Tube Radiation, Convectors, Unit Heaters, Cabinet Unit Heaters, Radiant Panels, and Panel Radiators.

RenewAire
Full Enthalpic, Fixed Plate Energy Recovery Ventilators, and Dedicated Outdoor Air Systems.

Airedale Div of Modine
Classroom Vertical Style Air Handlers, Unit ventilators, and Cassette style fan coil units.